HDMC 07, Round 1, Fight 30
Friday's winner: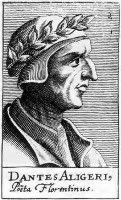 Dante Alighieri
(3 votes)
over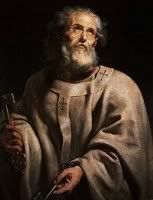 Saint Peter
(2 votes)
Everyone's favorite poet moves on to round two, while everyone's favorite saint (note: this may be a lie) is left broken and bloody at the pearly gates.
Featured commentary:
"
That's the funny thing, they DIDN'T even meet at the Gates. Peter was such a WUSS that he sent an Angel with the keys to meet Dante at the gates in Purgatory. He doesn't get the guts to face Dante until they are in the Heaven of the Fixed Stars, and even then with his posse of Apostles, Adam, and the Church Triumphant. And Dante still whoops them. The Rock? Puuuuhhhleeeeeaze.
" - Jason (if for nothing more than pointing out the errors in my post... yeah, it's been a while since I read Dante)
Today's match:
Saint Augustine
, awesome Carthaginian
vs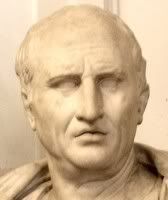 Cicero
, wicked Roman
Which one's got the brains and the balls to move on to round two? It's up to you to decide.
Comments {4}